Life as an Anti-Spam Activist
Never doubt that a small group of ccommitted people can change the world. Indeed it is the only way it is ever done.

-- Margaret Mead

Technical Analyst
Pacific Bell Internet Services
For nine months in 1996 I did front line technical support work at the first of the large telecom companies to enter the market for commercial Internet access on a mass scale. The average burnout-time for people doing jobs like this is eight months. Listen to this recording of a Customer from Hell and you'll understand why people don't do tech support work for very long.
My primary responsibilities involved providing first and second tier technical support to Pacific Bell Internet dialup customers with widely varying levels of expertise. This process required detailed knowledge of personal computer hardware, operating systems and application software.
Internet connectivity is taken for granted today, but in 1996 it was a very complicated affair. We were, quite literally, making it up as we were going along. Our tech support staff did not have the scripts and decision trees that are common in support centers today. As the first to attempt what we were doing, we were the ones who started developing those tools.
Fortunately, because I worked the graveyard shift, I often had time to do interesting things other than getting screamed at by irate customers. I conducted quality assurance and software applications testing. I also researched and wrote numerous technical bulletins, procedural bulletins, job aids and other materials.
Eight months was only the average burnout time. Turnover was extremely high, and within months I was mentoring and providing backup support to more recently hired support staff, and then I became shift lead. However, even though there were many things I enjoyed about my job, after nine months I was ready for a change. I knew I had to do something different the day that I, famous for keeping calm even dealing with the most frustrating customers, snapped at one. Fortunately, a grand opportunity was waiting.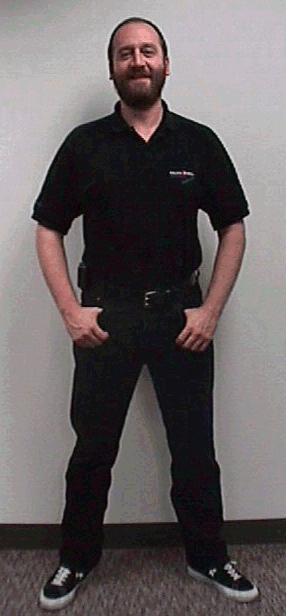 Regional Policy Manager
Pacific Bell/ SBC Internet Services
From 1996 to 1999, I managed all facets of Pacific Bell Internet Service's activities related to enforcement of and compliance with its Acceptable Use Policy and terms and conditions by dialup and dedicated customers. At the time I was chosen to create the company's network security and abuse department, there probably were fewer than ten people on the planet who were doing what I was asked to do.
I designed, developed, implemented and managed processes, procedures, standards and tools to enable the effective and efficient performance of first tier Policy Management functions. In addition, I established department work flow and methodologies, decision-making and strategic processes, tracking and reporting systems, and conducted performance analyses. I recruited, hired, trained and supervised department staff.
I also articipated in SBCIS corporate planning and steering committees and product teams, and interacted with legal counsel and other company teams on Policy Management issues. I was the company's liaison to other ISPs, online service providers and backbone providers. My duties included maintaining the Banned Domains and Banned Users lists. I was the company's spokesperson for SBC's Safety 'Net program which involved representing the company to the media, making presentations to public groups, and creating and maintaining web pages.
The image below is a digital composite from three originals, in which the same hat and glasses were passed from one of us to the other. Digital magic courtesy of Mister 3D, Pan Dimensional Telecom God. Don't miss his hilarious story about his adventure with the Men in Black and the Mind's Eye Man. This incident led to my new (unofficial) title: Network Fascist Bully Boy!
The Men in Black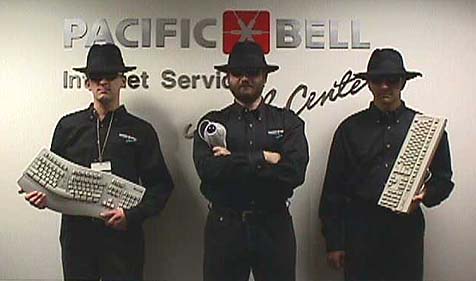 L-R: Jason Barr, Nick Nicholas, Dennis Dayman

0
Executive Director
Mail Abuse Prevention System, LLC
From 1999 to 2000, I was the chief operating officer and senior executive officer of a quasi-nonprofit organization located in Redwood City, CA that provided education, tools and resources for controlling electronic mail abuse. I was responsible for drafting and implementing the organization's business plan, as well as strategic and long-range planning, and fundraising. I recruited, hired, trained and supervised professional and volunteer staff. Additional duties included conducting market research and analysis, and managing public relations, including all media contacts, governmental relations and liaison with external groups.
As one of the leaders in the fight against email abuse, in addition to my work at MAPS, I served in an advisory capacity to several organizations dedicated to the same goals. I served as a member of the Advisory Board of SpamCon Foundation, a member of the board of directors of the Forum for Responsible and Ethical E-mail (FREE), and a member of the Whitehat, Inc. Citizens Advisory Board.
The work we did at MAPS was not universally appreciated. Those identified on the lists the organization maintained were, unsurprisingly, especially hostile. One listed ISP even published a hate page, weaving together a bizarre international conspiracy theory involving the Yakuza. To my astonishment, this page is still live, even though it has been more than a decade since it was published, and the organization being criticized no longer exists. I'm particularly amused by the doctored photo of me:
Every person involved with MAPS subsequently went on to enjoy great professional success. Paul Vixie, one of the organization's two founders, recently was inducted into the Internet Hall of Fame. Vixie has numerous accomplishments to his credit, and his work with MAPS was cited as part of the rationale for his selection, no doubt causing endless frustration for the nobodies who attempted to "expose" Vixie and the work we did at MAPS.

Chief Privacy Officer
Return Path, Inc.
As Return Path's Chief Privacy Officer from 2000 to 2002, I was responsible for overseeing all ongoing activities related to the development, maintenance of, and adherence to corporate-wide compliance with policies and procedures governing the security, confidentiality and quality of consumer information, as well as reviewing and updating operations and business practices to champion the cause of consumer privacy and fair information practices within the company. I was responsible for ensuring that Return Path's privacy policies and practices continued to be fully compliant with all international, federal and state regulations pertaining to the protection of users' personal information. In addition, I monitored the legislative and regulatory environment and drove the development of company positions on important industry and public policy issues related to privacy. I also erved as a representative to various industry coalitions and as a liaison to opinion leaders in the areas of electronic commerce, privacy, and consumer issues.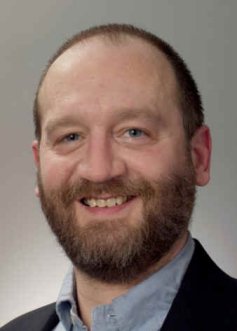 r
Senior Legal Assistant
Forman Perry Watkins Krutz & Tardy, LLP
Never say never, because you always will be forced to eat your words eventually. When I graduated from Jim Hill High School in 1976, I left Jackson with three primary objectives, my personal Mission Statement, as it were: Go to interesting places, meet interesting people and do interesting things. I vowed I never would return to Missississippi except to visit my family. After seven years of working as a corporate legal assistant in New York City, I left that profession saying I never would be a paralegal again.
I arrived in San Francisco in time to ride the wave of the dot-com boom. When the boom turned into a bust, I was laid off like tens of thousands of others. Unable to find work in the Bay Area, and having exhausted my savings and unemployment benefits, I had no choice but to return to my home town.
From 2002 to 2004 I found myself doing what I had said I never would do again in a place I had said I never would live again: I became a Senior Legal Assistant at Forman Perry Watkins Krutz & Tardy located in Jackson, MS. I was project leader for managing lawsuits, assisting the firm's attorneys in defense of asbestos mass tort litigation. My duties included developing, organizing and managing databases, drafting and composing legal documents and correspondence, and conducting legal and factual research.
In addition to paralegal work, I operated a small technology consulting practice on the side: In the Nick of Time IT Consulting Services. I provided information technology consulting, implementation and training throughout the state of Mississippi. One project involved the web site of the Department of Pharmacology and Toxicology at the University of Mississippi Medical Center. During this period I became a Sun Certified System Administrator for the Solaris 8 Operating Environment.

Director of Deliverability
Acquireweb Inc.
I was Director of Deliverability from 2004 to 2005 at AcquireWeb, Inc. located in Foster City, CA. I established and maintained key business and technology relationships with major Internet service providers and email providers in order to ensure delivery of customers' email messages. In addition, I established relationships with spam-filtering technology providers, anti-spam organizations, email service provider coalitions and privacy organizations. I also created and executed processes to facilitate the reliable delivery of email and developed processes to track, monitor, and analyze delivery statistics in order to provide customers with key metrics for improving deliverability. I researched and documented best practices centered around spam-related regulation and legal compliance as well as emerging messaging standards.


Knowledge Engineer
Habeas, Inc.
From 2005 to 2007, I was the Knowledge Engineer with Habeas, Inc. located in Mountain View, CA. My primary responsibilities were to create, develop and manage customer-facing knowledge-bases as well as internal knowledge-bases for use by customer service, technical support and account management staff. I also provided second tier support to the front-line support staff. In addition, I was the company's designated subject matter expert on email marketing regulations and best practices, as well as emerging technologies such as sender authentication protocols. I was called upon to provide consulting services to our customers in this area. I also was involved to some extent with most other teams in the company. Some of my work involved providing support for the sales team, and I played a small role in the development of Habeas products and services by working with the marketing group and the engineering team. I wrote whitepapers and developed and presented webinars. I also did special research projects for members of the Habeas executive team.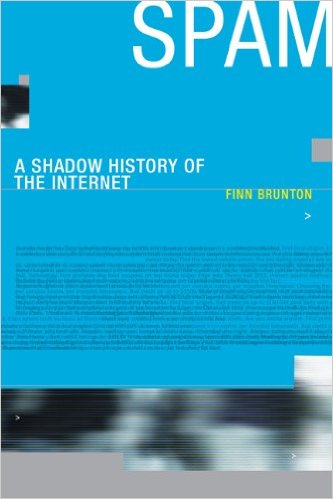 Afterword, 2015: A Footnote to History
In 2015, Finn Brunton published Spam: A Shadow History of the Internet which covered many of the years discussed above. To my great delight and surprise, I discovered that a web page my boss, Paul Vixie, and I had created was cited and footnoted in note 70 on p. 91 of the book. It is a strange feeling to find oneself a footnote to history, as I discussed in my review of the book, published here. The web page which was cited, How to Sue Maps, was perhaps the most provocative and infamous page our organization ever published. Some thought we had gone too far, essentially painting a target on our back and adding a "kick me" note. This was our answer to the frequent threats of lawsuits we received, and it was a rare week that went by without at least one lawsuit threat. Those who made these threats did not seem to realize that a lawsuit was exactly what we wanted. We were convinced of the validity of our actions, and we naively believed that justice would support us. Publishing this web page turned out to be an act of hubris because eventually we were sued, and the multiple lawsuits from well-funded organizations contributed to the demise of the organization.


Please use the links below to reach other areas of this site:

Last revised: July 8, 2016.