Media

Last year (2014) the Mississippi legislature, led by two virulently homophobic Baptist ministers intent on imposing their religious views on all citizens of the state, (Andy Gipson and Phil Gandy), used every dirty trick in the political handbook in order to get a "religious freedom restoration" law enacted. Gipson has called for LGBT people to be executed, and Phil Gandy is proud to have received an award from the hate group, Family Research Council. For this new law, the governor held a secret signing ceremony, and his office refused to identify those who were in the photo released to the press. I was determined that these bigots be identified and exposed, which I was able to do with the help of several others. To my great delight, the photo -- naming names -- was picked up by a blog: Here Are All the Gay-Haters Who Attended Mississippi's 'License to Discriminate' Bill and my efforts were acknowledged.
This is a photo of the kick-off of the march from Jackson to Oxford, led by James Meredith. There'a a little photo of me down in the bottom right corner: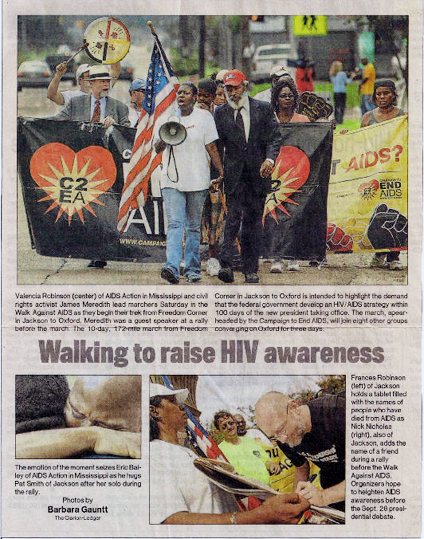 Our stop in Greenwood was covered by the local media, both print and television. I need to edit the television footage before it will be ready for this site, but the print coverage is below: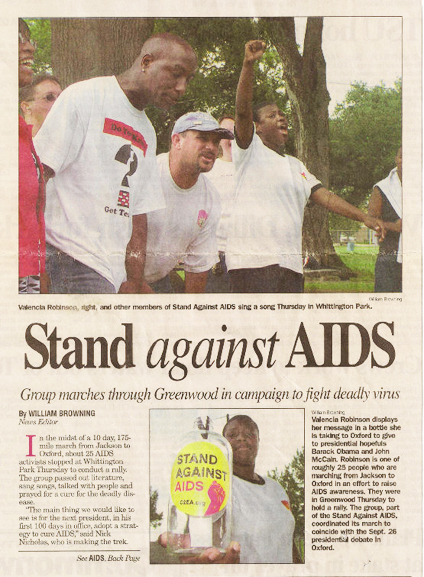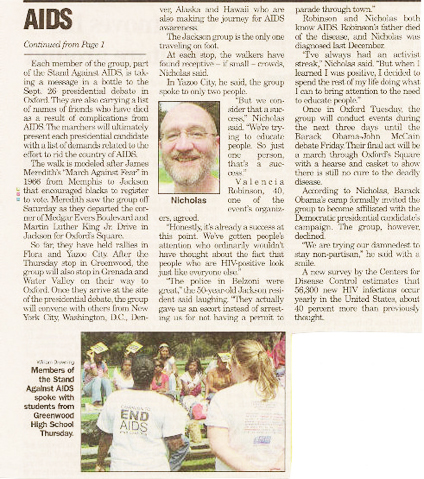 During the period I was an anti-spam activist, I often was called on to speak to the media. Those links are listed on a separate page because some of the URLS are quite lengthy and would not fit the format of this screen. Please note that some of the links now lead to dead ends because the sites have either removed or relocated the pages. Those links are listed on this page.


Please use the links below to reach other areas of this site:

Last revised: October 28, 2014.